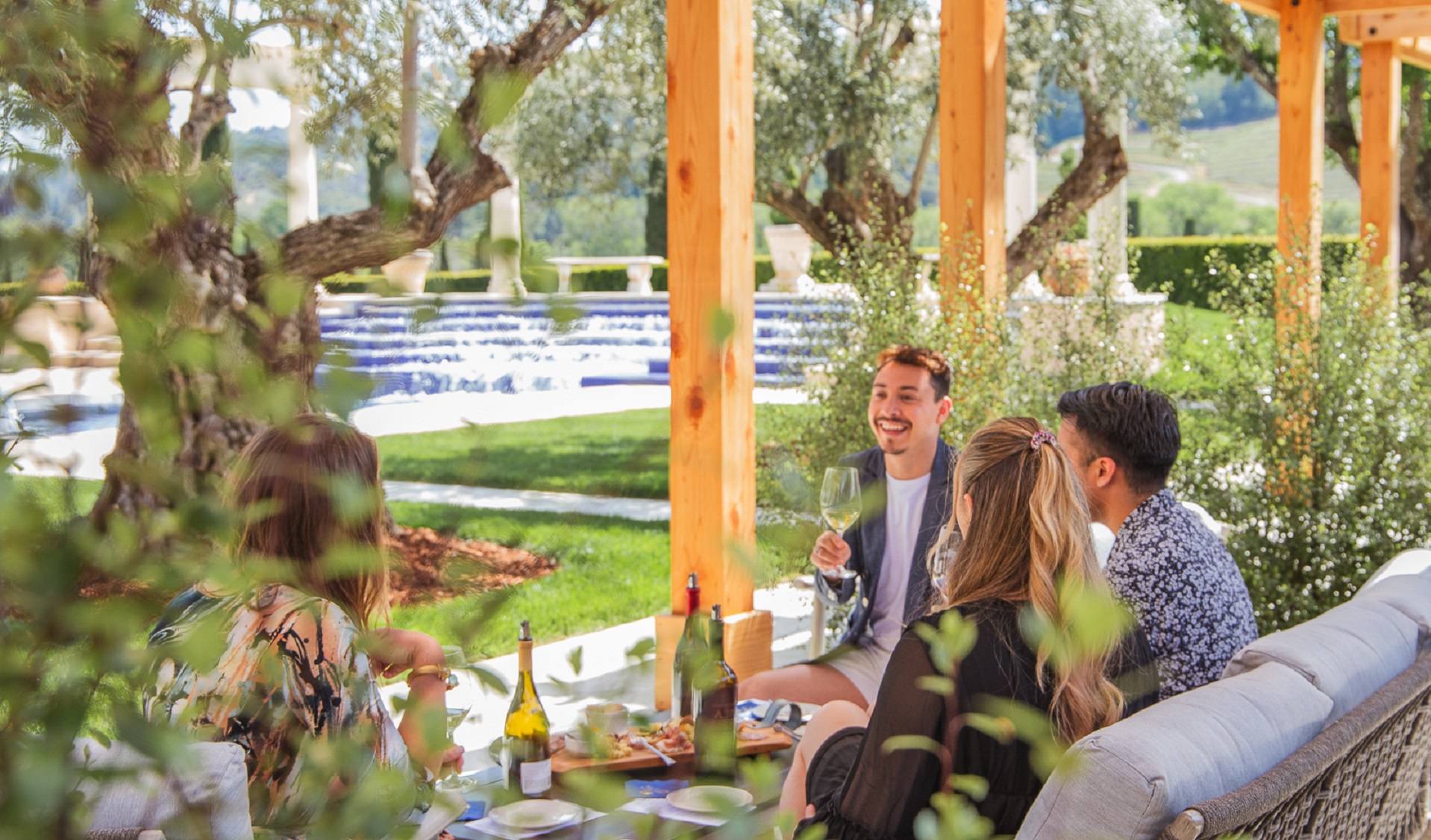 Enjoy the Pergola Experience
Reopens March 2023, currently closed for the winter! Surrounded by towering olive trees, a beautiful fountain and landscaped gardens, you and up to 8 guests will enjoy a flight of 5 reserve wines during this seated wine tasting. Enjoy a slice to paradise in our newly-opened Fontana Pergolas, a never-before accessible area of Villa Fiore. Surrounded by towering 100-year-old olive trees, a beautiful fountain, landscaped gardens and vineyards, you'll enjoy a delicious and relaxing outing with friends and family.
Available Monday – Saturday. 10am, 12:30pm, 3pm – by appointment
$95 per person, $76 wine club members.
Add-On
---
Charcuterie Platter
Elevate your experience with a hand-crafted charcuterie board featuring locally-sources artisan cheeses, charcuterie selections, nuts, dried fruit, and crackers — prepared especially for you by Estate Chef Tim Vallery.
– Offered for $35, $28 wine club members (serves 2)
(Requires 48-hour advance reservation.)
Reserve upon checkout.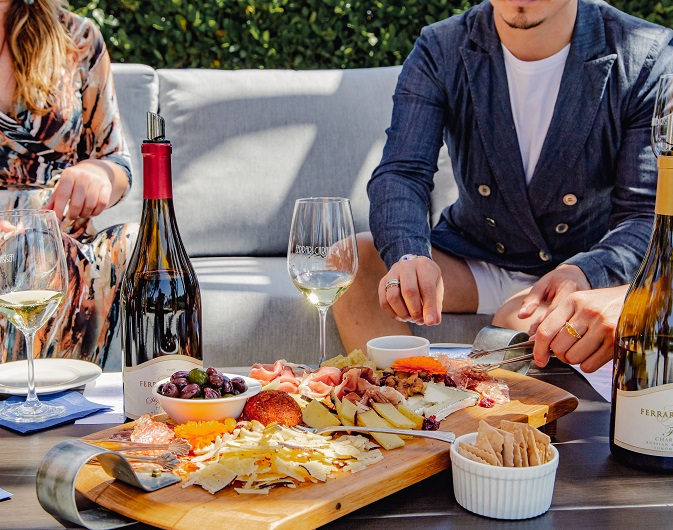 The Fine Print
Advance reservations and prepayment are required.
Reservations are refundable up to 48 hours prior to visit, and non-refundable within 48 hours of visit.
We regret that we are unable to accommodate any guests under 21 (including children/infants), pets or outside food at this time.
We continue to observe tasting room safety protocols, including social distancing and consistent and thorough sanitization.
Questions? Contact our tasting room, 707-433-6700, or email customerservice@ferrari-carano.com, and we will be happy to assist you.