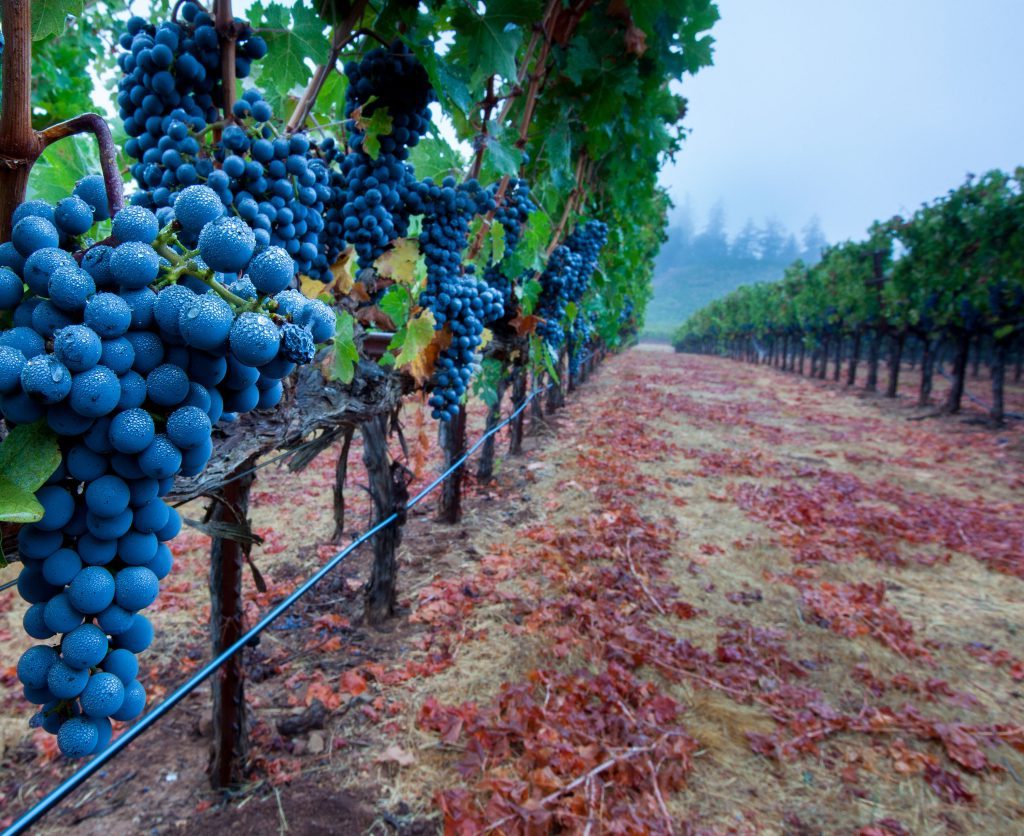 Our sustainable farming and vineyard philosophy
Named Sustainable Producer/Maker of the Year at the 2019 Sonoma County Harvest Fair, Ferrari-Carano's sustainable practices are customized to match the particular characteristics of each vineyard, to help the vines produce the best fruit possible, and in turn, the best sustainable wine possible.
Each Vineyard is Unique
At Ferrari-Carano, we're all on the same team. Vineyard, cellar, winemaking…we come together to achieve a common goal: a delicious bottle of wine at the end of the day from uniquely farmed, sustainable vineyard ranches across Sonoma County.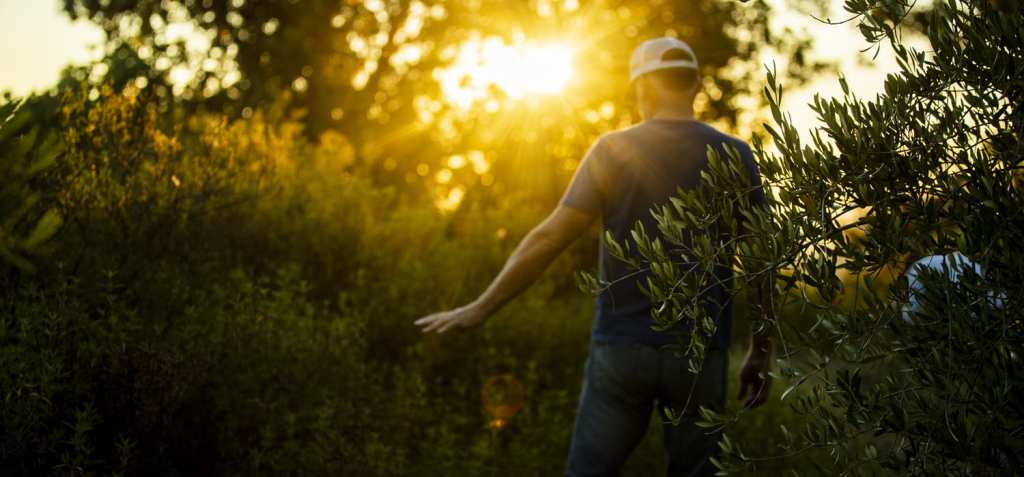 GREAT WINE BEGINS IN THE VINEYARD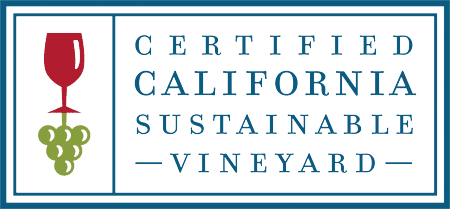 Ferrari-Carano has long practiced sustainable farming techniques to help protect the lands they farm – both vineyard and agriculture – and the environment that surrounds them. Ferrari-Carano realized early on that to achieve the goal of producing memorable wines of outstanding quality, the plan needed to start in the vineyards. Inspired to meet present day goals while preserving the land for future generations, Ferrari-Carano made the commitment years ago to implement sustainable farming techniques from vineyard to bottle.
The fact that the winery's name incorporates the word "Vineyards" is a deliberate way to emphasize that grape source and terroir play important roles in the final bottle of wine. From a small, 30-acre plot of grapes purchased in 1979, to today's 24 certified sustainable estate vineyards in six appellations totaling approximately 1,200 acres, Ferrari-Carano owns some of the finest wine growing properties in all of California. Ferrari-Carano continually seeks the most efficient methods of growing and making world-class wine while being conscientious neighbors and active participants in our community.
FERRARI-CARANO BECOMES A CERTIFIED CALIFORNIA SUSTAINABLE VINEYARD IN 2015
In 2015, Ferrari-Carano's 24 vineyards earned California Sustainable Winegrowing Alliance (CSWA) certification, becoming a Certified California Sustainable Vineyard for their numerous efforts to preserve the land for future generations while producing memorable, sustainable wine of outstanding quality. The certification acknowledges Ferrari-Carano for being conscientious of the environment, surroundings, neighbors and their labor force.
Ferrari-Carano's vineyard practices are extremely labor intensive. The vineyard team has implemented many programs and protocols, including water use efficiency, soil and nutrient management, trellis system and canopy management, pest management, biodiversity and wildlife conservation, energy efficiency and greenhouse gas mitigation, human resources and soil waste management.
WATER USE & ENERGY CONSUMPTION EFFICIENCY
Water use and energy consumption conservation efforts include:
Dry farming our hillside and mountain ranch vineyards. This not only conserves water and energy, but is actually beneficial for the vines, producing grape clusters comprised of tiny berries with intense concentration of fruit flavors.
Unique trellising systems and a complex grapevine canopy management program combined with dry farming practices ensures additional water and energy savings.
Vineyards are watered via drip irrigation to ensure precision, eliminating overflow and wasted spray. Ferrari-Carano has decreased irrigation hours, where irrigation is necessary, in addition to irrigating at night in an effort to keep evaporation at a minimum.
Sub-surface irrigation utilized in the vineyards is another way to reduce evaporation while at the same time applying water directly to the grapevine root, as well as utilizing mister delivery systems instead of overhead sprinklers for cooling the grapes during intense heat spikes (temperatures above 100°).
At the Alexander Valley winery production facility, a lagoon system treats water via micro-bubble aeration, making it safe for irrigation; this system eliminates 1.5M gallons of water waste.
Ferrari-Carano uses 19M gallons of recycled water from a local wastewater plant to irrigate vineyards and control road dust.
Thirty percent of Ferrari-Carano's vineyards are equipped with wind machines, saving ~23.5M gallons of water.
Irrigation cycles are timed strategically, weather stations aid targeted frost protection, and monitoring and new technology enable precise watering.
SOIL & NUTRIENT MANAGEMENT
Ferrrari-Carano's Soils Team monitors all ranches, from ground breaking to yearly maintenance, to ensure good health:
Ferrari-Carano uses the highest quality compost and cover cropping materials. Between rows of vines, we plant strategic cover crops to add nutrients to the soil. We build soil naturally with worm castings and liquid compost.
Ferrari-Carano ensures natural crop nutrition by recycling organic matter, such as discarded and collected grape stems, for use as mulch in the vineyards, and planting cover crops such as mustard, herbs, wildflowers and olive tree orchards.
These practices add back desirable, rich, moist and long-lasting nutrients to the soil and helps prevent soil erosion.
The integration of desirable plants throughout the vineyards attract advantageous insects like butterflies, ladybugs and bees, which helps to naturally resist pest and disease attacks from undesirable species such as the Argentine Ant and the Vine Mealy Bug.
Drainage systems are site soil specific and engineered to prevent erosion as well, and soil pits are dug regularly to test accurate drainage and soil health.
PEST MANAGEMENT
Ferrari-Carano's vineyard managers are trained and certified to identify pests and apply the least invasive products.
Timing and rotation of application is crucial to vine vitality, so routine walks to check vines and traps by hand gives insight into proper application of management products. Rotation of products builds up vine resistance.
Products are trans-located inside the vine to move through its vascular system, minimizing the use of a sprayer.
Roads are watered to control the dust, which also minimizes pests.
BIODIVERSITY & WILDLIFE CONSERVATION
Since 2015, 560 acres of Ferrari-Carano's vineyards and wild lands have been certified Fish Friendly Farming by the California Land Stewardship Institute's Fish Friendly Farming Certification program.
With nine-plus miles of streams and tributaries leading to or including the Russian River, Dry Creek and Dutcher Creek, Ferrari-Carano has participated in restoration projects to nurture local ecosystems.
At the upper reach of the Russian River as well as the lower reach, restoration has included planting native vegetation along the waterways to provide cool temperatures for endangered fish like Coho Salmon, Chinook Salmon and Steelhead Trout, and other aquatic riparian species, as well as to stabilize the riverbank to prevent erosion.
Ferrari-Carano was instrumental in restoring shade, holding pools and spawning ground for fish in nearby Dutcher Creek; National Marine Fisheries Services, Fish & Game, Trout Unlimited and the Regional Water Quality Board assisted their efforts.
Ferrari-Carano planted native vegetation along the banks of the Russian River for restoration and preservation.
To prepare for continued restoration, Ferrari-Carano began growing native willows.
Hawk perches and owl boxes are installed to aid rodent control, removing the need for chemicals.
Insectary gardens on our ranches use drought-tolerant plants, like salvias, lavender and other plant species to provide beneficial insects a place to thrive and pollinate.
TREE SAP ALTERNATIVE TO ASPHALT-PAVED ROADS
Drive Ferrari-Carano's vineyard ranches and one would swear the roads are paved. In fact, they are, but not with the typical asphalt, gravel and concrete mixture:
Lignin sulfonate, more commonly called tree sap, a by-product of pulpwood processing, is used in combination with crushed rock excavated from Ferrari-Carano's mountain ranches to pave the roads.
Not only do the tree sap-covered roads act as a dust suppressant, it is a biodegradable product, thus no undesirable chemicals or compounds are washed into the vineyards and surrounding lands during and after a rainfall.
SOLID WASTE MANAGEMENT
Wastewater from Vintners Inn is treated to be reused in the property's vineyards through sub-surface drip.
All pomace is composted and reapplied to our ranches, which feeds and boosts soil health.
When vines are rotated due to age or disease, most are chipped into small pieces and applied to edges of creeks and roads for erosion and dust control.
Oils and fuels from all mechanized devices are recycled where possible.
CATTLE
Integrating four-legged animals into the vineyards and surrounding land helps with Ferrari-Carano's goal to naturally enhance biodiversity and nutrient recycling.
Cows, steer and buffalo provide the same benefit to the surrounding land; increasing biodiversity (naturally integrating crops and livestock) while maximizing natural resources.
ENERGY EFFICIENCY & GREENHOUSE GAS MITIGATION
In August, 2017, Ferrari-Carano completed a new production building at our Alexander Valley mountain winery, complete with a crush pad and wine barrel storage, meeting Cal Green requirements.
The new production building uses solid core insulation, snow white reflective roofs and is designed to allow future solar panel installation.
Incandescent bulbs in the caves are being replaced with LEDs, reducing max kWh from 25 to 5.
The 77,000 square-foot cave uses 20hp to provide HVAC for 2 hours per day. These energy savings are projected to pay for construction in 10 years.
HUMAN RESOURCES
Ferrari-Carano provides rent-free housing for 100+ vineyard employees.
A wellness program informs vineyard employees about living healthfully.
During harvest, Ferrari-Carano prepares two meals per day (10,000 meals total) for workers.
Each work house has purified filter water dispensers.
UV systems and tap water are tested for safety.
Ferrari-Carano has installed camp kiosks to provide workers information about their rights, emergency evacuation plans, pesticide protection and farming.
For work-related injuries, ground or air ambulance and a translator are provided.
NEIGHBORS & COMMUNITY
Before the October, 2017, wildfires, Ferrari-Carano outfitted their water trucks with fire monitors. Our maintenance manager spent four days fighting fire in Alexander Valley at the neighboring Faye Ranch with our water trucks, helping emergency services navigate the area and putting out spot fires. We also refilled firefighters' water supply. Additionally, we are members of Sonoma County Farm Bureau, California Association of Winegrape Growers and United Winegrowers for Sonoma County, and we support the Geyserville Fire Department.
Ferrari-Carano will continue to preserve, restore and enhance Sonoma County's rich, agricultural lands by being leaders in sustainable farming practices for future generations.