Pair this delicious filet with one of our Cabernet Sauvignons and you can't go wrong.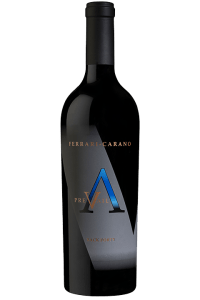 2017
Ferrari-Carano PreVail Back Forty
Alexander Valley
Shop now
This filet will melt in your mouth if done just right. Top it with the Spring Onion Bordelaise and you have perfection.
Ingredients
2, 6-oz filet mignons
1 cup spring onions, sliced
1 cup red wine
2 cups beef stock
1 tsp. whole black peppercorns
2 sprigs thyme
1 sprig rosemary
1 bay leaf
1/2 cup butter
Salt and pepper to taste
Canola oil
Directions
Preheat a water bath to 125 degrees F. Season the steaks generously with salt and pepper, then place in a vacuum or Ziploc bag and remove all air. Cook for up to 2 hours.
While the steaks are cooking, caramelize the spring onions in a medium saucepan until evenly golden brown. Add red wine and reduce until syrupy, then add beef stock, peppercorns, thyme, rosemary and bay leaf. Reduce until almost all liquid has been evaporated. Discard thyme, rosemary and bay leaf, and remove from heat. Slowly whisk in ½ cup of butter until the sauce begins to thicken and turn glossy. Season with salt and pepper.
Preheat a cast iron skillet to medium high heat. Sear filets in a touch of canola oil until golden brown on both sides. Plate and pour bordelaise over.