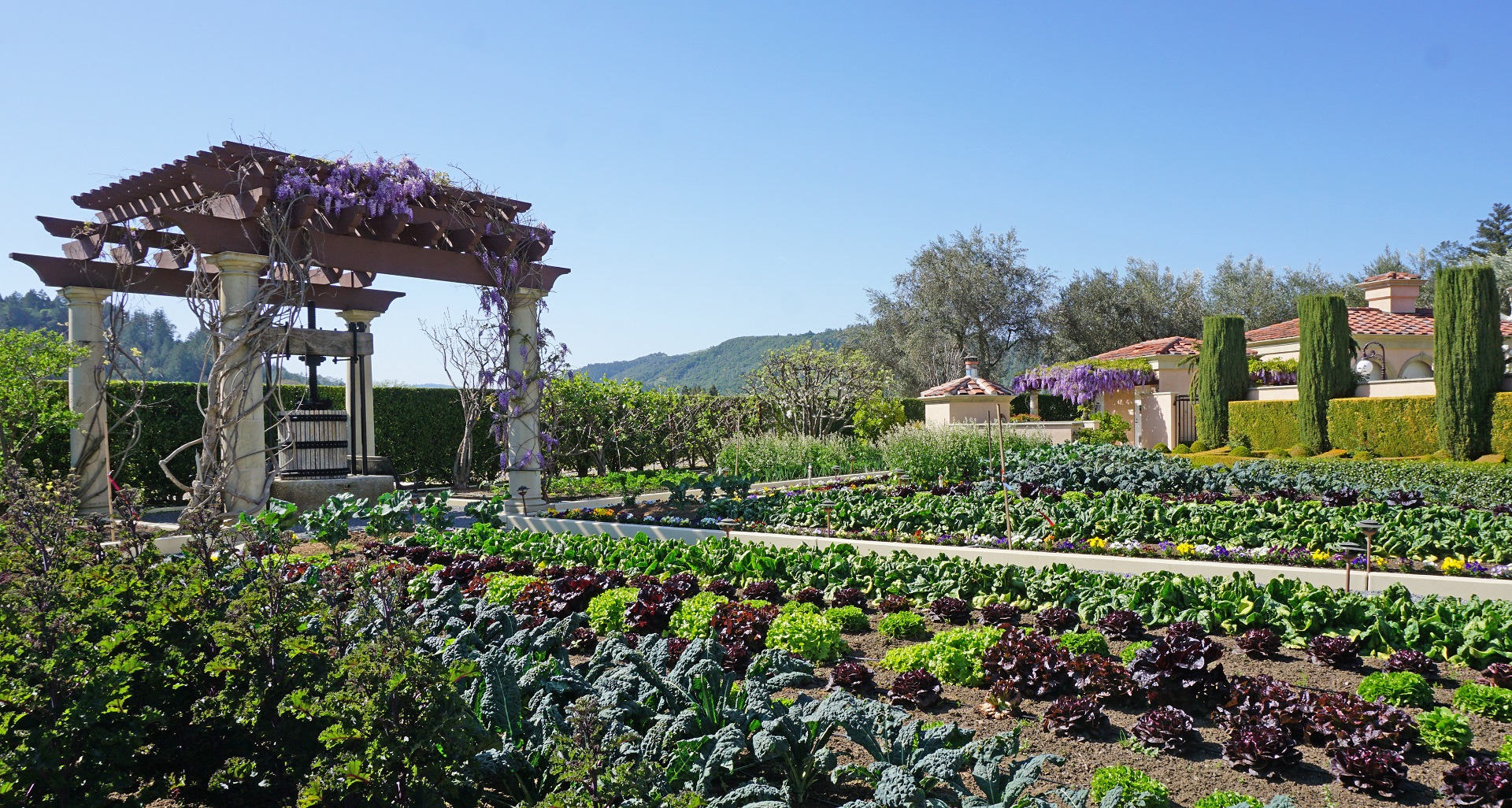 Culinary Philosophy
Ferrari-Carano is a destination not only for acclaimed wines, but also for delicious food pairings best shared with family and friends in a beautiful setting like our Fontana Pergolas, Sycamore Grove or Il Terrazzo overlooking the vineyards.
Garden to Table, Sustainable Cooking
Ferrari-Carano has always taken inspiration from its Italian heritage by practicing the art of pairing locally sourced, seasonal food with complementary wine in celebration of la dolce vita.
Our culinary philosophy at Ferrari-Carano, led by Chef Alec Graham, is to enhance these experiences by incorporating herbs and vegetables from the organic gardens and local artisans in the culinary creations and curated pairings offered at the winery.