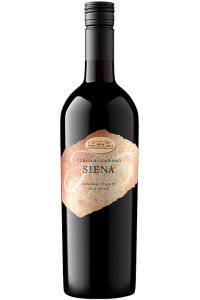 2019
Ferrari-Carano Siena
Sonoma County
Shop now
A delicious brunch recipe, and one we serve at our monthly Sycamore Grove Brunch at the winery (see events page for details). Serve with plenty of crusty sliced bread.
Ingredients
8 extra large eggs
4 cups tomato sauce
2 tbsp. dried basil
2 tbsp. dried oregano
2 tbsp. garlic powder
1 tbsp chili flakes
12 oz. Ricotta Salata cheese, or Queso Fresco or Cotija, if unavailable
2 tbsp. fresh Italian parsley, chopped
2 tbsp. fresh basil, chopped
2 tbsp. green onion, chopped
Salt and pepper to taste
Olive oil
Ciabatta or Baguette to serve
Directions
Preheat oven to 450 degrees F.
In a blender or food processor, combine tomato sauce with dried basil, dried oregano, garlic powder and chili flakes. Blend until smooth, and season to taste with salt and pepper.
Transfer sauce to a large, deep skillet, and make 8 indentations in the sauce. Crack an egg into each indentation, and season eggs with salt and pepper.
Cook eggs in sauce in the oven for about 5-6 minutes, until the whites have set and the yolks are still runny.
Remove from oven, and garnish with cheese, parsley, basil and green onion, as well as a liberal amount of olive oil.
Serve with plenty of sliced bread