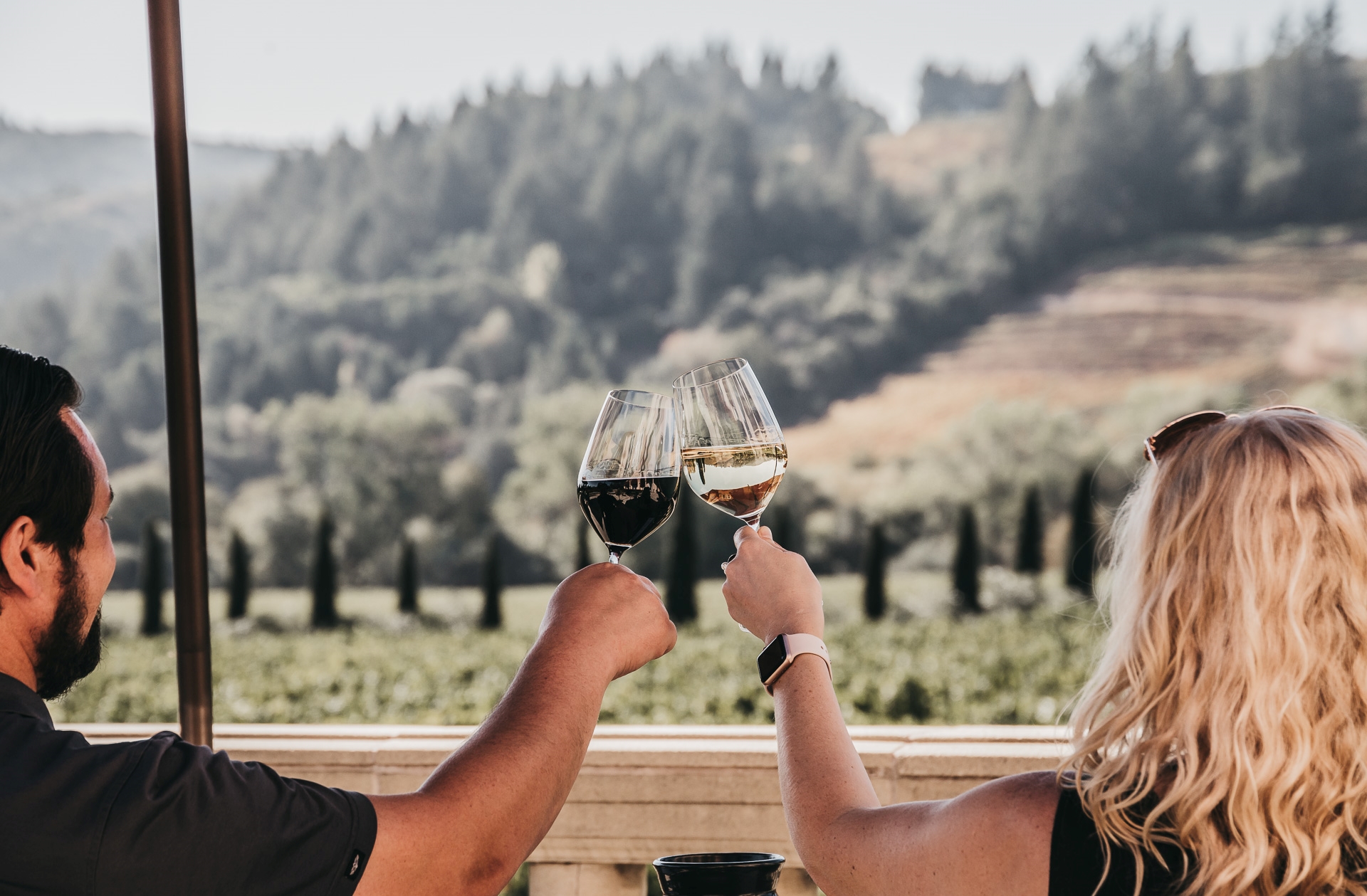 Join us for wine tasting experiences at Ferrari-Carano
We are delighted to welcome you to our beautiful estate winery in Dry Creek Valley where you will experience wine tasting at its finest.
---
Surrounded by towering olive trees, a beautiful fountain and landscaped gardens, you and up to 8 guests will enjoy a flight of 5 reserve wines during this seated wine tasting.
The Enoteca located in the underground cellar is the perfect place to relax and enjoy a flight of 5 Ferrari-Carano Reserve Wines from our sustainably farmed vineyards.
Overlooking breathtaking vineyards and gardens, you'll enjoy a flight of 4 Ferrari-Carano Classic Wines, a perfect way to relax and enjoy an afternoon.