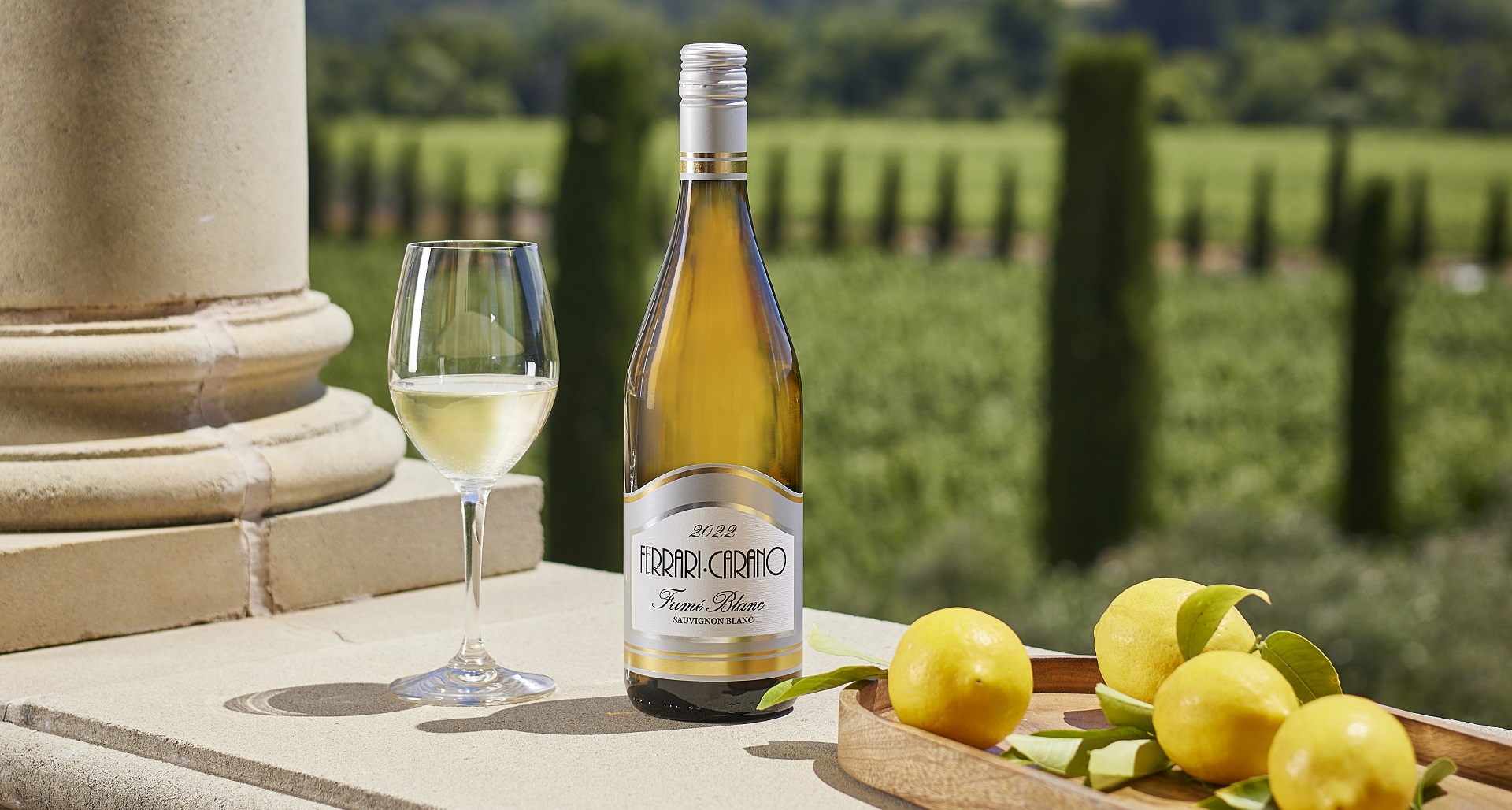 Fumé Your Way – unbottle the possibilities
---
Nothing says summer like California's own Ferrari-Carano Fumé Blanc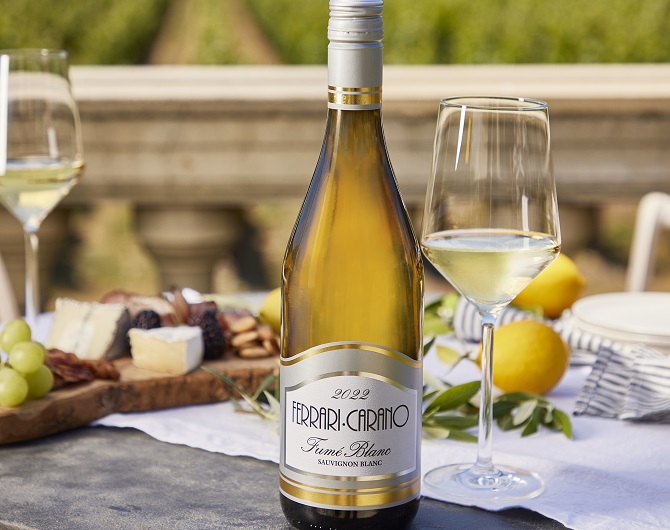 Fumé Blanc: 90 points
Awarded 90 points by JamesSuckling.com (Feb 2023), Winemaker Natalie West says of the Fumé Blanc:
"This wine is crafted with intention to reflect the diversity of our vineyard sites while maintaining the style that Ferrari-Carano is known for — a delicious wine balanced in delicacy and complexity."
How it's made: When the grapes arrive at the winery, each lot is gently crushed and pressed into stainless steel tanks for 48 hours of cold settling. The juice is either transferred to stainless steel tanks or older French oak barrels for fermentation. The wine in barrels is sur lie aged and stirred every other week for two months, then blended and bottled.
Fumé Blanc is a refreshing Sauvignon Blanc
Aromas & Flavors: This 100% Sauvignon Blanc wine from our vineyards primarily in Sonoma County opens with enticing aromas of pineapple, mango, peach, lemon grass, and lychee. The palate offers ripe fruit and crisp citrus flavors of yellow peach, apricot, pear, lime zest, and lemon cream.
Fun Fact: Our Fumé Blanc is partially aged in stainless steel and neutral French oak barrels. This wine has bright acidity and crisp freshness from the cool, stainless steel tank fermentation (70%), while the subtle oak character from the neutral French oak barrels (30%) adds body, complexity, and depth.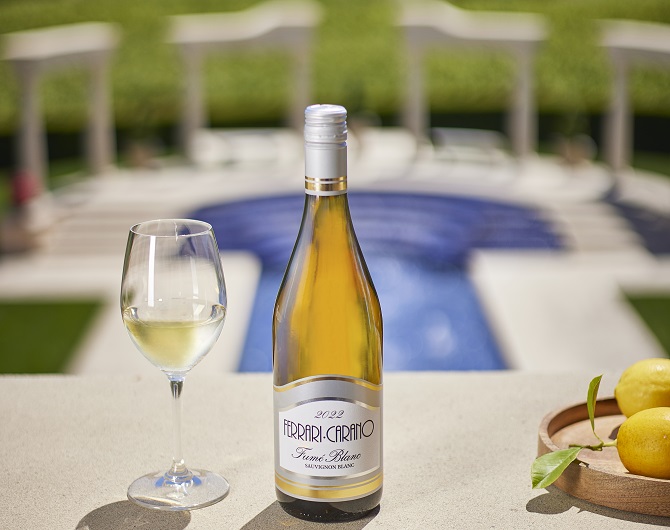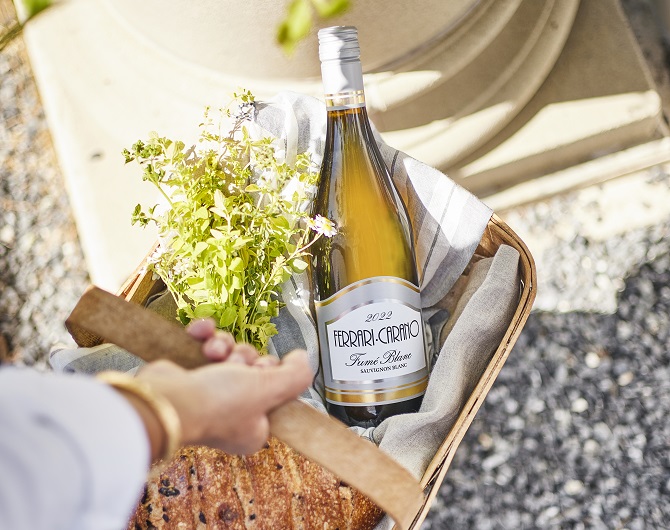 A go-to wine for alfresco gatherings
Summer picnic, backyard barbecue, porch sipping, or alfresco dining by firelight, our Fumé Blanc is the perfect pairing. This crisp, refreshing wine is delicious with simple seafood and poultry dishes, and also holds up nicely with veal and pork. Fumé Blanc has lively flavors that go well with spicy and ethnic cuisines such as Japanese, Vietnamese, Thai, Chinese, Korean, Mexican, and Southwestern dishes.
Try the Fumé Blanc paired with these summer recipes: