The dog days of summer are behind us, and kids are settling back into the school routine, which means
plenty of lunch bags being packed the night before or during the early morning rush. Remember when
lunch was fun? A shiny themed lunch box typically held something filling, something fruity, something
savory and something sweet. In a twist of lunchtime expectations, wines can also showcase a full, round
rich flavor, be fruit forward, offer a savory note and of course may be sweet in style. We may not take
recess anymore, but some of these lunchtime classics can still bring back those moments of nostalgia.
The "Classic" Lunch: For many the "classic" school lunch is a simple ham and cheese sandwich, bag
of potato chips, an orange or pear, and of course a cookie.

The Wine: Ferrari-Carano 2019 Chardonnay, Sonoma County If Ferrari-Carano wines were to capture
the classic lunch in a single sip, it would have to be our citrus and pear-driven 2019 Ferrari-Carano
Chardonnay. Fuller-bodied, with a round palate profile, this Chardonnay is amazing with the adult-version
of honey-baked ham and Brie or Camembert cheese, along with seasonal seafood finds and creamy
sauces. A little secret? It's also outstanding with potato chips.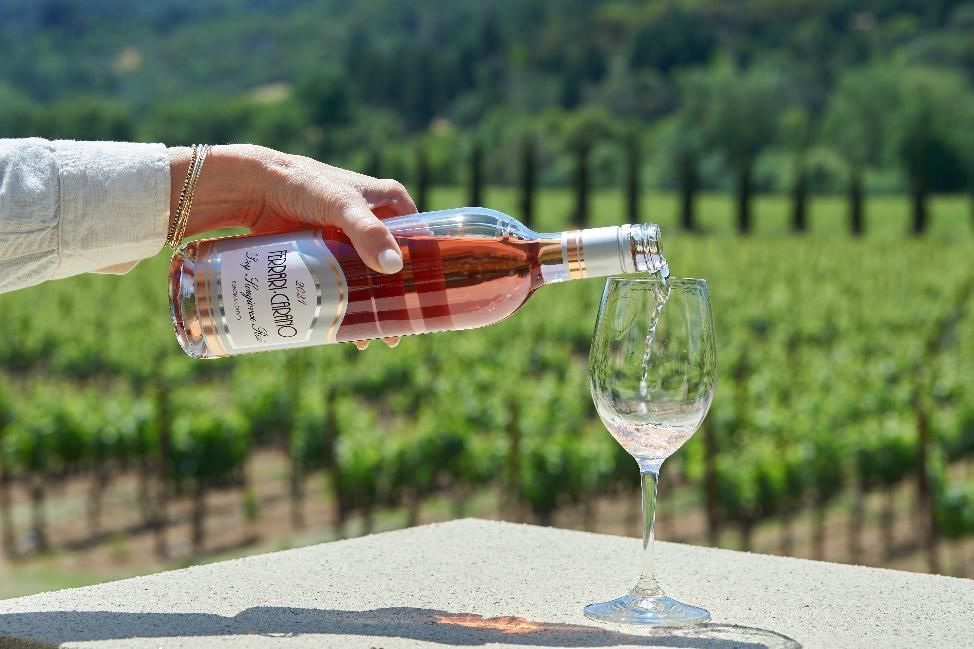 The "Consistent" Lunch: Perhaps the most "consistent" packed school lunch would be a gooey peanut
butter and jelly sandwich, a juice box, a piece of fruit, and a chewy granola bar.

The Wine: Ferrari-Carano 2021 Dry Sangiovese Rosé, Sonoma County Our 2021 Sangiovese Rosé
picks up those ripe raspberry and strawberry forward nuances that we love in homemade jelly. This rosé
also happens to be super versatile and could handle everything from a real PB+J sandwich to the
often-ordinary adult lunch of soups and salads.

The "Surprise" Lunch: Ever have one of those school days when you opened up your lunchbox and
there was a huge surprise? Maybe it was homemade cookies, or a favorite mini meal from the local
fast-food stop, perhaps it was a "new" addition, a different bag of chips or an unexpected, sweet drink.

The Wine: Ferrari-Carano 2020 Viognier, Sonoma County A fun surprise. That's just what our 2020
Viognier is to many of its fans. Bright, lively, incredibly aromatic, and able to partner with so many
hard-to-pair dishes. Think sushi, spicy Thai, and so much more!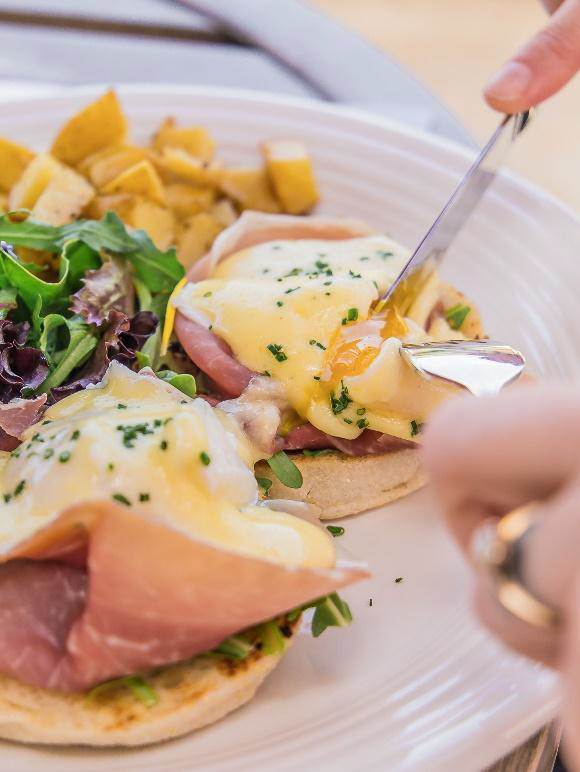 Graduated from the lunchbox? Don't worry, we've still got you covered. These wines are more than
capable of lifting a humdrum lunchtime meal with their accessibility and pairing versatility. All three bottles
are perfect for switching seasons from summer to fall without skipping a vinous beat. Need more
lunchtime inspiration? Join us for a Sunday brunch-time lunch from 10:30 to 1:00 p.m. each and every
Sunday.