What to eat when you want to sip a Ferrari-Carano red, but don't quite want meat or pasta.
Sipping red wine tonight and want to skip pairing it with meat or pasta? Or perhaps you follow a vegetarian diet or want to take part in 'meatless Mondays' – whatever your take, you'll want to check out the recipes below for unconventional red wine pairings for any time of year.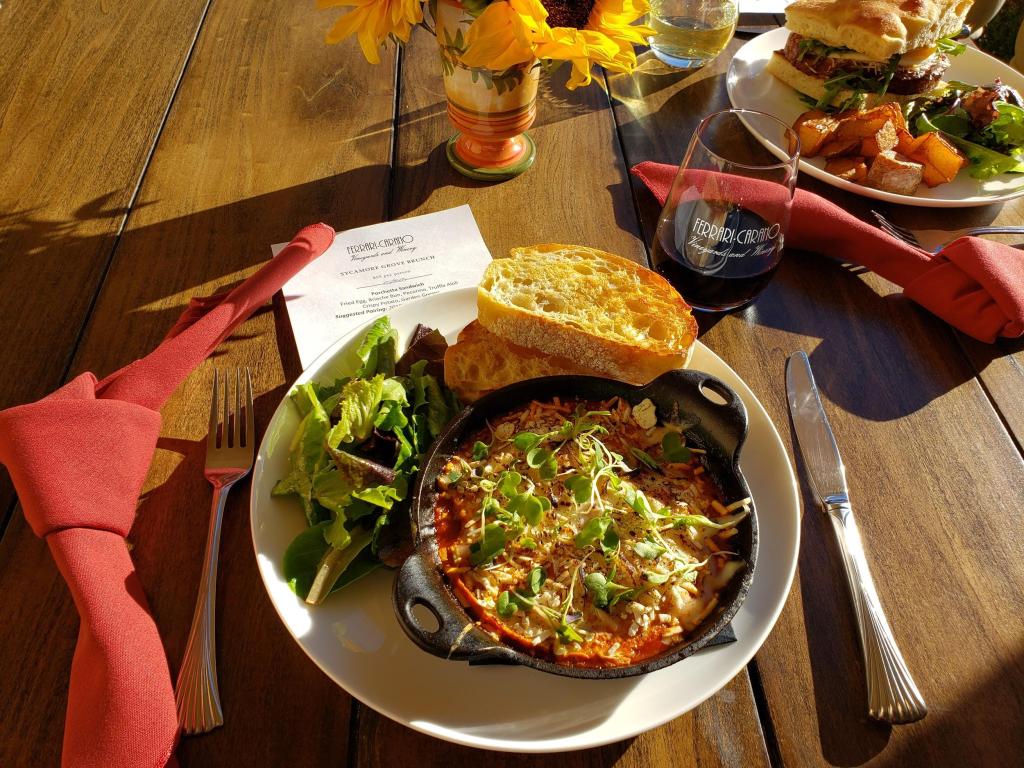 Uova al Forno – Baked Eggs in Tomato Sauce with Ciabatta Bread
Ferrari-Carano 2019 Siena, Sonoma County

This Italian cousin to shakshouka sings alongside our 2019 Siena. A Sangiovese-based red
blend, Siena has notes of cherry pie and a rounded mouthfeel that doesn't get lost next to the
herb-filled sauce in our Uova al Forno. Better yet, early fall is an ideal time to roll up your
sleeves and prepare homemade tomato sauce to store for the months ahead as your garden
and local grocers are bursting with fresh herbs. Swoop up runny eggs in sauce with crusty
ciabatta bread and rinse with sips of Siena and you're in for a real treat. Enjoy a late-morning
brunch with one of Ferrari-Carano's favorite unconventional red wine pairings.
Farro, Tomato, & Mushroom Salad with Toasted Pistachios & Red Wine Vinaigrette Ferrari-
Carano 2019 Middleridge Ranch Pinot Noir, Anderson Valley

With the dog days of summer behind us, we're starting to itch for fall weather just around the
corner, and yet we still aren't quite ready for butternut squash soup. For a pairing that is
comforting and savory, but still feels fresh and incorporates some of your garden favorites, give
our end-of-summer farro, tomato, and mushroom salad a shot alongside the Ferrari-Carano
Middleridge Ranch Pinot Noir, opting for veggie stock for a vegetarian twist. The grapes for this
fan-favorite wine are grown between two ridges in the hills above Boonville in Anderson Valley,
giving it its characteristic fruitiness, spice, and minerality and making it a perfect choice for warm
days that give way to cool evenings.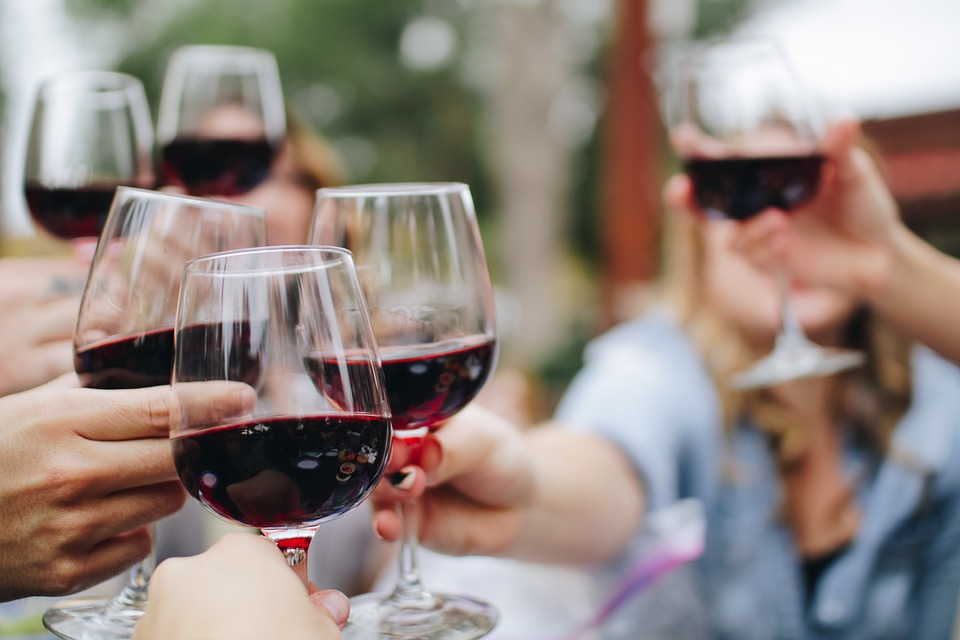 White Cheddar Gougères
Ferrari-Carano 2017 Trésor, Sonoma County

Translating to "treasure" in Italian, our Trésor is truly a jewel in the Ferrari-Carano crown. Its
versatility means that the wine lends itself well to being paired with a wide array of dishes that
marry umami and fat. Take cheddar, for example. Salty and snackable white cheddar gougères
are so easy to prepare and make an outstanding accompaniment to the silky texture of our
Trésor. Notes of cassis and blueberry ground the gougères and make you take a moment to
pause and enjoy. Or, if you're looking to spin your hors d'oeuvres into dinnertime, marinate and
grill portobello mushroom burgers with soy sauce or tahini and top with cheddar, pesto, and a
thick slice of juicy heirloom tomato for the perfect pairing. It's a deceptively simple combination
that is sure to wow.

As we head into the fall, we're excited to officially kick off red wine season and can't wait for you
to show us how #LifeIsDelicious with Ferrari-Carano red wines. Which pour is in your glass?