Pairings for when you just aren't up for fish or chicken.

Pairing white wines with chicken or fish is a tried and true rule, but what about the days when
you aren't serving either of the two? In the spirit of Italian tradition, Ferrari-Carano wines are
meant to be enjoyed alongside your favorite bites. Use the tips below as a guide for creating
exquisite food and wine pairings. Are you a pesto lover (try our spin!) or want to know what
to serve alongside your veggie-filled pasta salad? We have you covered.

White wine for grilling on the barbecue
Ferrari-Carano 2019 Tré Terre Chardonnay, Russian River Valley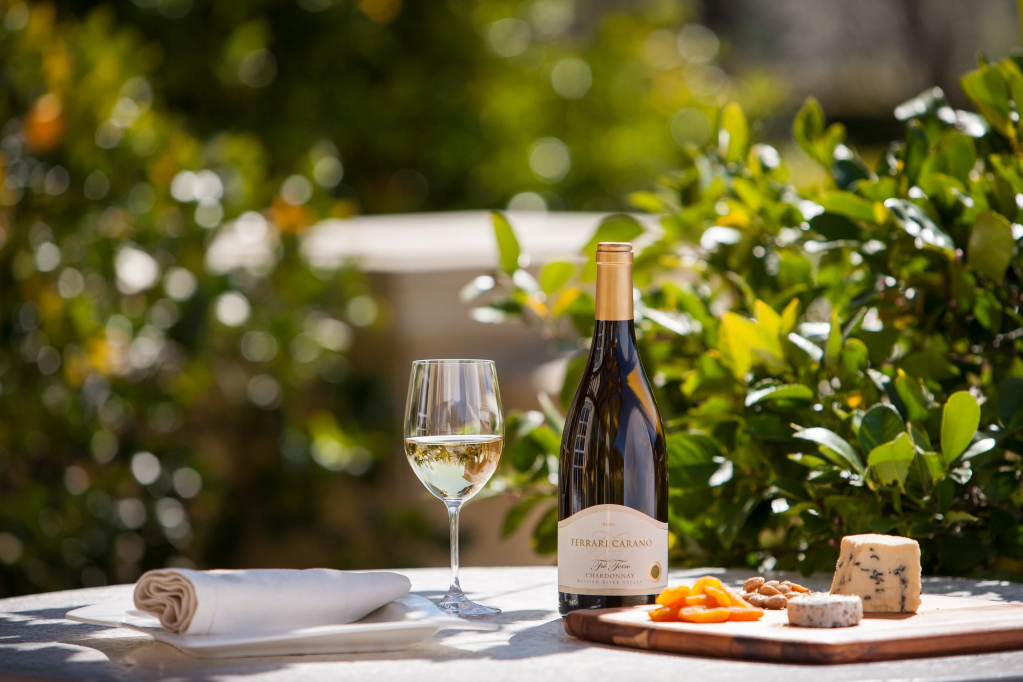 On a hot day, one of our favorite things to do is pour a nice cold glass of one of our favorites –
the Ferrari-Carano Tré Terre Chardonnay – and relax on the back deck. But come dinnertime,
we want a quick and delicious meal to complement our second pour. A simple blended fresh
spinach and walnut pesto is all that is needed for delicious Farfalle pasta. The high acidity in
our Tré Terre Chardonnay balances the salty parmesan cheese in our favorite pesto, while
notes of cinnamon apples, marshmallow, and apricot bring out the slight sweetness of the
cherry tomatoes. Most of all, the creamy, medium-body of our Tré Terre complements the
mouthfeel of our garden-fresh pasta dish with a complex, fruit-forward finish for a relaxing
summertime meal.

A refreshing pour for your favorite salads
Ferrari-Carano 2021 Fumé Blanc, Sonoma County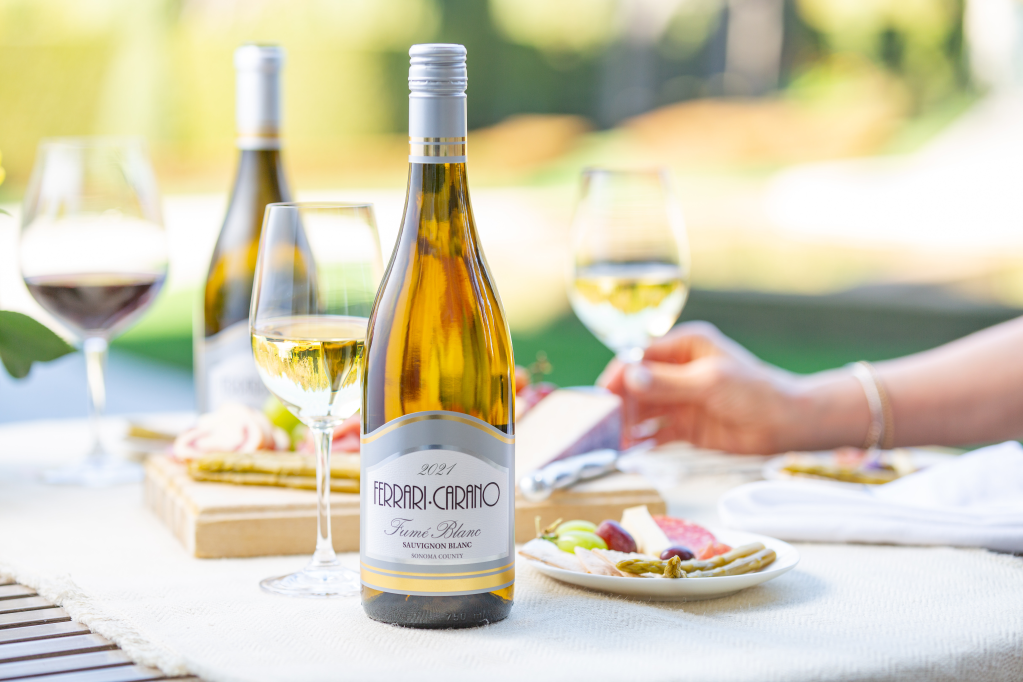 Pairing wines with veggies can be a challenge. Some vegetables bring out bitterness in wines,
highlighting undesirable compounds and leaving us wanting. Fortunately, this doesn't mean that
you can't sip wine with your healthy weeknight meal. Ferrari-Carano's Fumé Blanc is an ideal
accompaniment to an array of fresh vegetables. Try serving a fresh pasta or grain salad
alongside the Fumé Blanc; raw veggies come to life when paired with the crisp and ripe flavors
of mango, peach, and lemon. Fruity and lush aromatics soften and brighten any sharp flavors,
and the acidity makes citrus-based dressings sing. For an extra pop, tossing herbs into your
salad will highlight the tropical notes of apricot, guava, and lychee in our Fumé Blanc, making
this pairing one of our favorites for its ease and approachability.

It's easy to get stuck in a cycle of eating and drinking the same wines and bites, and knowing
how to pair Ferrari-Carano wines to complement your favorite eats will add so much color to
your weeknight and weekend meals. Experiment to find your favorite winning Ferrari-Carano
wine pairings, Experiment to find your own favorite pairings, or read more about mastering the
art of wine and food pairing on our blog – whichever you choose, revel in how #LifeIsDelicious
with Ferrari-Carano.