With a busy season upon us, let Ferrari-Carano take the stress out of holiday planning!
'Tis the season of hosting and gift-giving! Whether you're the plan-ahead or run-to-the-store-at-the-last-minute-type, make Ferrari-Carano your go-to for your cheese board
or gift basket. Need ideas to make your Ferrari-Carano of-the-season dreams come true? Read on for some of our top cheese and wine pairings for the holidays (plus gift-giving ideas from Foley Wines' Holiday Gift-Shop!) .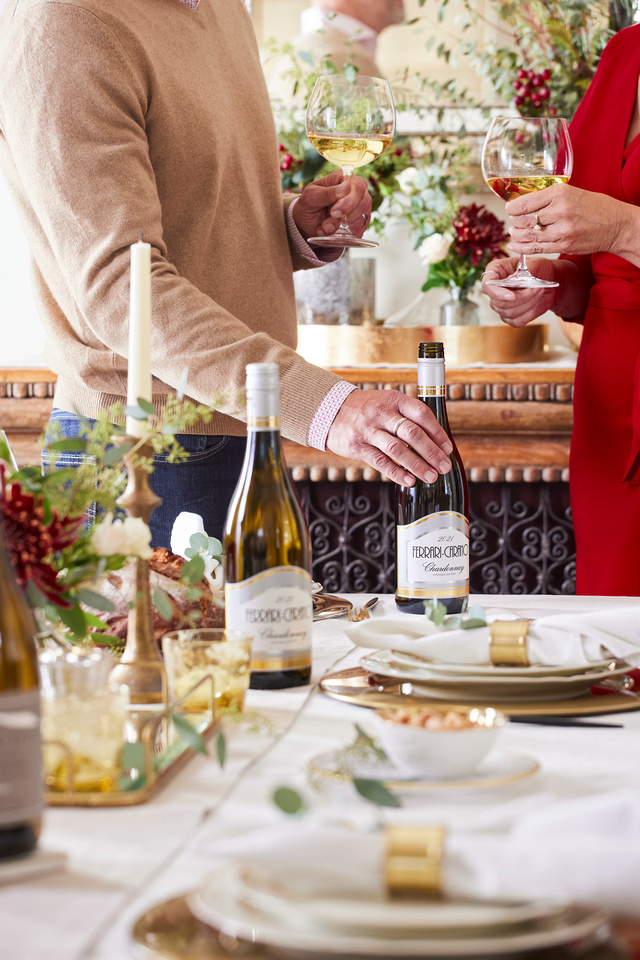 Ferrari-Carano 2021 Chardonnay, Sonoma County with Brie
Our Chardonnay is consistently a standout in Sonoma County, known for its complexity, consistency, and versatility. Loved by all, the delicate bouquet of citrus, pear, and baked apple feel so in-keeping with the festive flavors of the holidays. A bit of vanilla on the palate makes each sip a cozy one.
The creamy texture in the Ferrari-Carano Chardonnay begs for the softness of a wheel of Brie.
For an added dose of fun, consider baking the brie in a pastry shell with fresh apples before
serving it alongside our Chardonnay. With approachable flavors and an even more
approachable price-point, you'll want to pour the Ferrari-Carano Chardonnay all season long!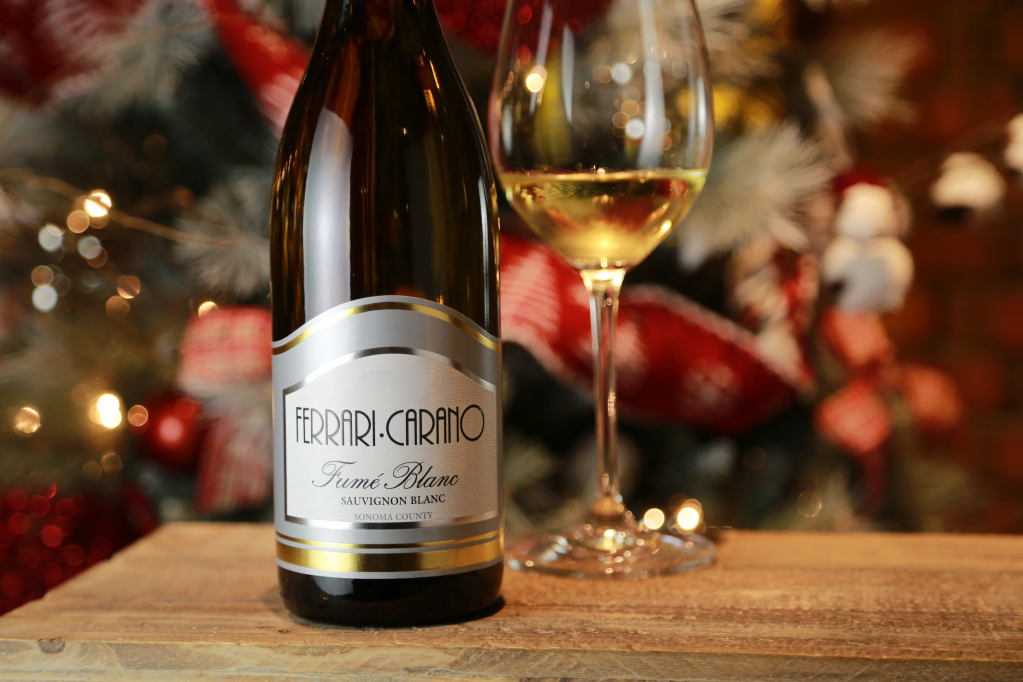 Ferrari-Carano 2021 Fumé Blanc, Sonoma County with goat cheese
Even as we enter into cooler months, the Ferrari-Carano Fumé Blanc's refreshing palate is always welcome. With invigorating acidity and notes of pineapple, mango, and peach, this Sauvignon Blanc pairs oh-so-well with a log of goat cheese and mango chutney. Get creative with your goat cheese selection: try rolling it in orange zest or dill! Our classic Fumé Blanc pairs well with spicy food, heavily-seasoned vegetarian dishes, and more; think of it as an easy go-to for pairings during the season as the perfect food-friendly wine.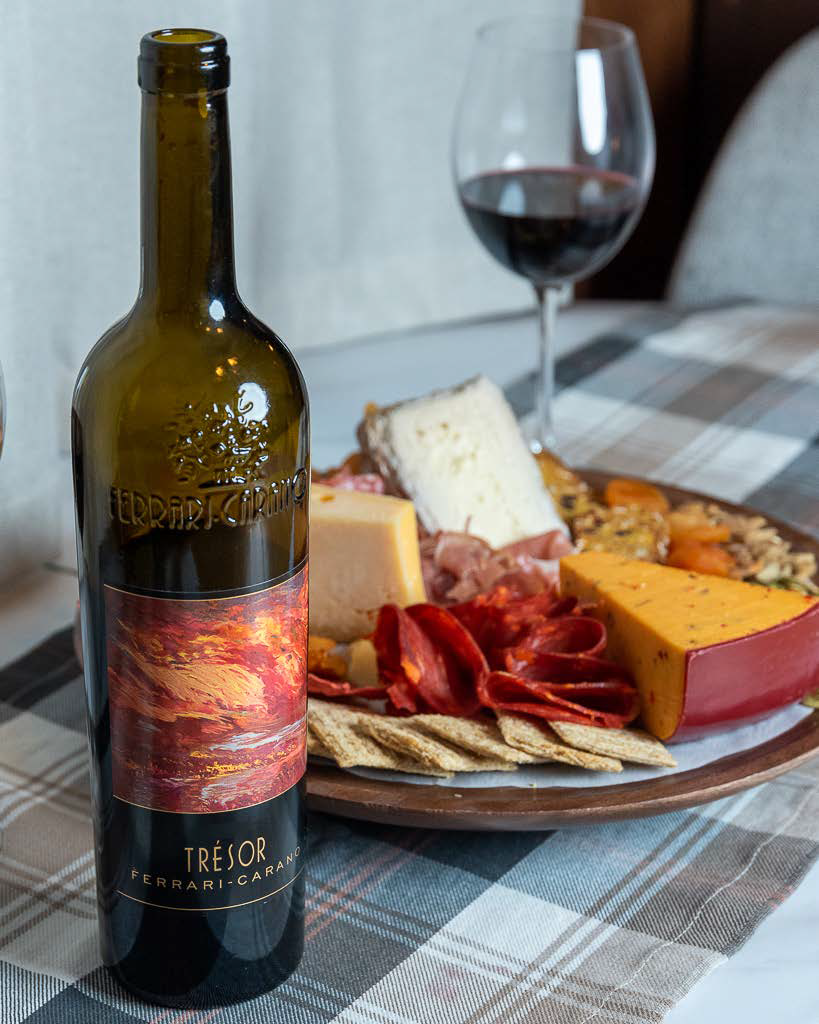 Ferrari-Carano 2018 Trésor, Sonoma County with Cheddar
Ferrari-Carano's Trésor, meaning "treasure" in French and inspired by a classic Bordeaux-blend with Cabernet Sauvignon, Malbec, Merlot, Petit Verdot, and Cabernet Franc grapes all making it into the bottle. The elegance of our Trésor dances across your palate with rich notes of cassis and rose hips and pairs excellently with sharp cheddar on your cheese board. A striking label also makes it a great conversation-starter and perfect for gifting. Want to step gifting up a notch? On Foley Family Wines' Holiday Gift Shop, the Trésor is packaged alongside our cozy and decadent Tré Terre Chardonnay, ready for easy holiday gifting for friends and family.
If you're looking for more wine and cheese goodness, check out our optional cheese board pairings at the Ferrari-Carano Estate! What do you say? Are you ready for the holiday season, Sonoma style with Ferrari-Carano?