The holidays are magical, make them even more so with Ferrari-Carano.
The holidays can feel so magical, and especially as an adult, these whimsical moments can make us feel as though we're living in a fairytale. From the twinkling lights to holidays at Villa Fiore and sipping wine while baking cookies, the holidays are a truly special time to spend with Ferrari-Carano, Sonoma style.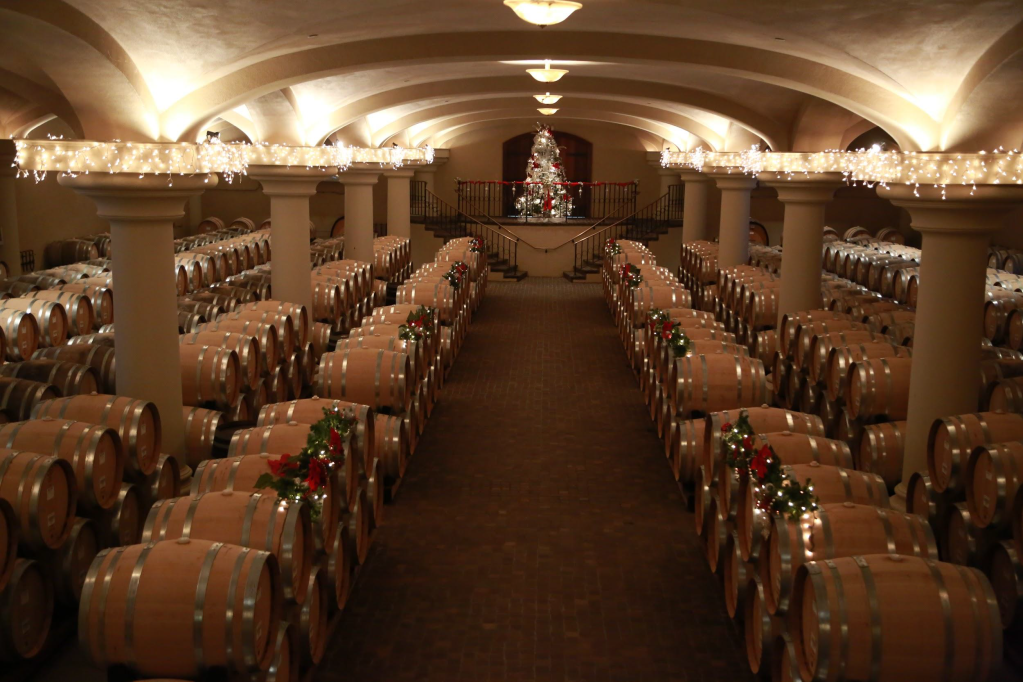 Holidays at the Estate
Holidays at the Estate transport us to a place of childlike wonder. With cheerful carolers and festive decorations at every turn, you'll feel right at home. Join us on December 3rd and 4th for Holidays at the Estate. We're decking the halls at Ferrari-Carano and Chef Tim Vallery is creating a specialty bite to pair with all of your favorite Ferrari-Carano Wines. Click here for more details or to reserve tickets.
Looking for extra motivation to join our wine club? Wine club members receive four free tickets to Holidays at the Estate every year, in addition to other perks like complimentary tastings, discounted bottles, and exclusive shipments.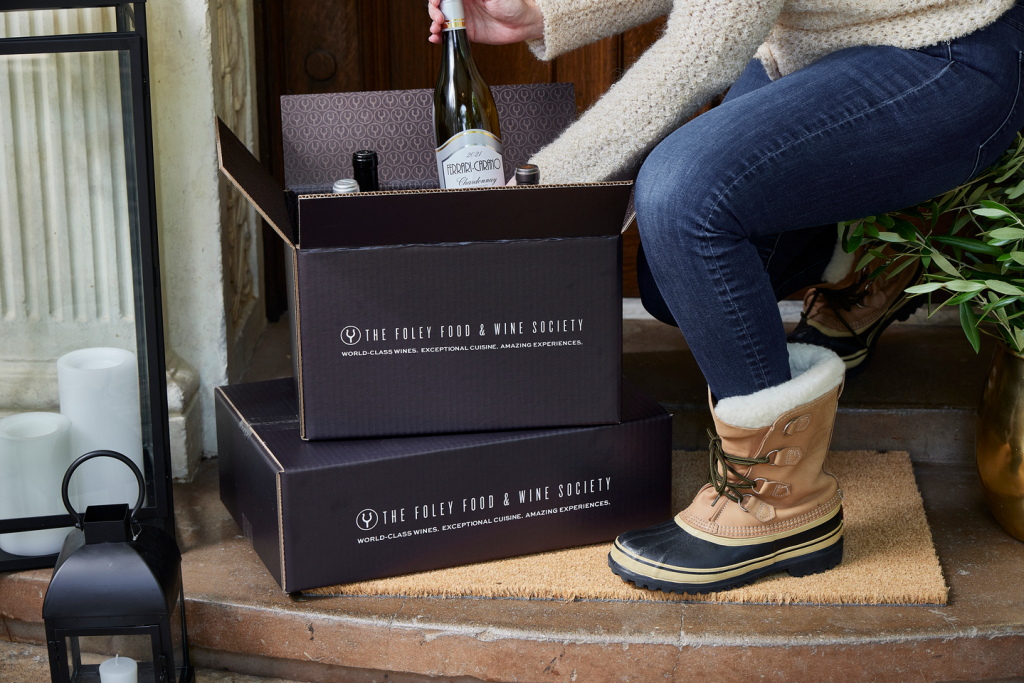 Chardonnay with holiday Baked Brie
Ferrari-Carano Chardonnay, Sonoma County
A holiday table hardly feels complete without a wheel of brie wrapped in puff pastry. For a fun seasonal spin, we love to add spiced apples and pair it with our 2021 Chardonnay. Notes of cinnamon and baked apples in our classic Chardonnay are a match made in heaven with creamy, melted Brie. To further elevate this balanced pairing, garnish your appetizer with a few springs of fresh thyme that make the aromatics in your glass shine.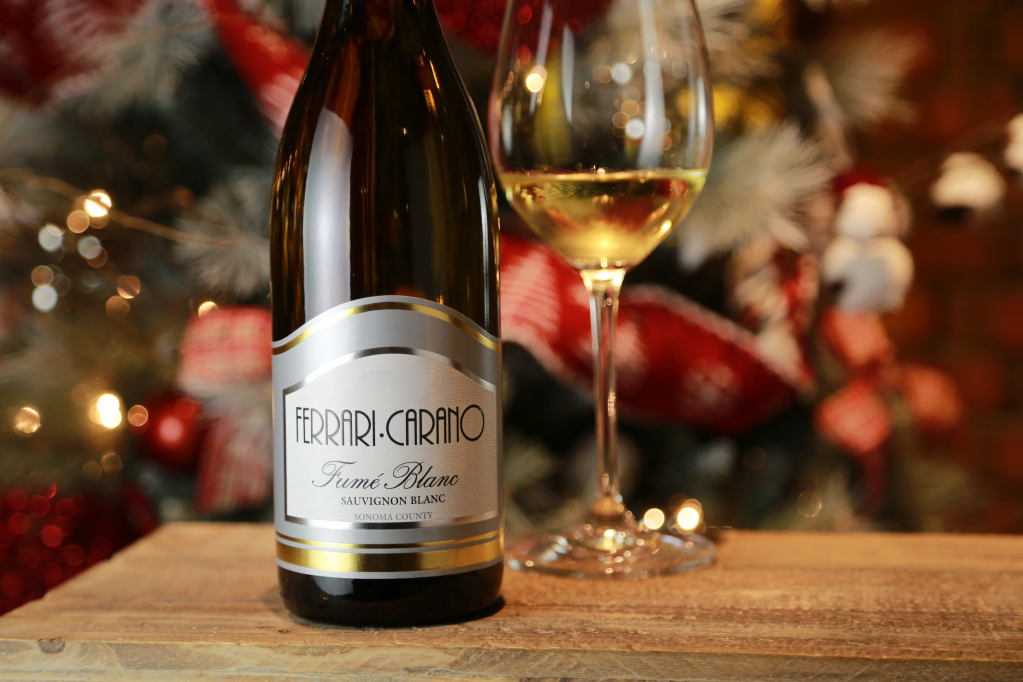 Cozied up on the sofa, watching your favorite holiday film
Ferrari-Carano Fumé Blanc, Sonoma County
When you're ready to relax after a day of busy holiday preparations, turn on your favorite holiday film and pour yourself a glass of our Fumé Blanc. An easy accompaniment to a quick snack like honeyed goat cheese on crackers or a full meal like takeout Thai, you'll be cozied up in no time, ready to relax and enjoy the tropical flavor profile of this Sauvignon Blanc, including notes like pineapple, mango, peach, and lychee. Vibrant and lively acidity serves as a refreshing end to your day (and start of your evening)!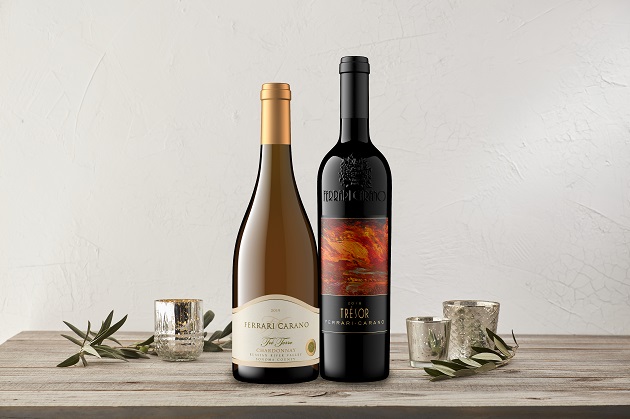 Whether you're gleeful and elated that the holidays are here, or you're feeling like you need a bit more time to sit back and relax, we look forward to sharing our favorite Ferrari-Carano wines for the holidays. And if the part you love most is gift giving (and okay, receiving), then don't wait to order your Ferrari-Carano wine gift set, beautifully packaged with a bottle each of Trésor and Tré Terre Chardonnay.