Ferrari-Carano gift sets are the thoughtful holiday gifts that you need this season.
Gift-giving during the holidays is an act of care for our loved ones – why not take time to pick a special Ferrari-Carano gift from the Foley Food and Wine Society Holiday Shop , perhaps even for yourself? We'll help you to pick out the perfect personalized bottles to sip throughout the season. So, which Ferrari-Carano holiday gift set are you?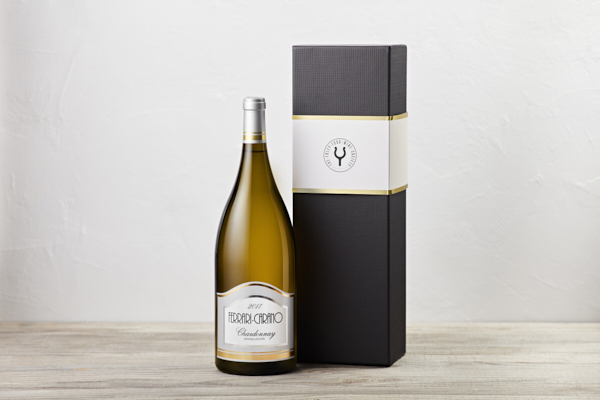 The life of the party
Ferrari-Carano 2017 Chardonnay, Sonoma County, 1.5L
At a whopping 1.5 liters, magnum-sized wines command your attention and always make an occasion feel special. If you're ready for the holiday celebrations to begin, this just might be the bottle for you. The aromas and flavors of autumn and winter are so clearly imprinted in our minds: cinnamon, caramel, yams, apples, and beyond – each scent seems to carry with it a sweet memory. At under $70 each, the Ferrari-Carano Chardonnay in magnum format incorporates these classic aromas and more – layering on graham cracker, citrus, and orange blossom perfect for cozy holiday celebrations. An added bonus? Magnum formats keep wines fresh for longer so even if you don't finish the Ferrari-Carano Chardonnay in one evening, this bottle can keep the party going the next day.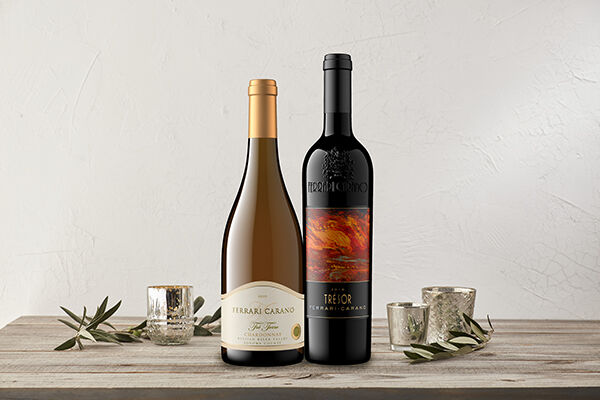 The one who does it all
Shop the Ferrari-Carano Wine-Duo
Call it overachieving – we prefer to call it well-balanced. The Ferrari-Carano Wine-Duo includes a bottle each of the 2019 Ferrari-Carano Tré Terre Chardonnay and the 2018 Ferrari-Carano Trésor. This set is ready for anything, much like you (we see you, planners!), with the decadent and luxurious notes of butterscotch, apricot, cinnamon, and hazelnut in our Chardonnay prepared to take on apéritif hour to the main event, and the rich, soft, tannins in our Cabernet Sauvignon-dominant blend Trésor prime for making a holiday roast shine. A multitasking set with the inclusion of both a bottle of red wine and a bottle of white wine, gift this throughout the season for a thoughtful gift that is sure to be used and appreciated.
The lover of luxury and relaxation
Shop the 2016 Ferrari-Carano Cabernet Sauvignon, Alexander Valley, 1.5L
The holidays call for celebration, relaxation, luxury, and of course, a touch of reflection upon the past year. Thoughts of warm fireplaces, dancing, and hustle and bustle followed by calmness seem to define the season. If you're one to soak in every scent, sensation, and flavor of the season, the 2016 Ferrari-Carano Cabernet Sauvignon, Alexander Valley, 1.5L i s for you. An opulent and indulgent choice, this Cabernet Sauvignon is perfect for gifting or serving during your holiday celebration. Whether it's just a small gathering or a full party, the notes of black plums, cassis, and chocolate malt feel decadent and ready to match how you holiday, with soft tannins that make you pause to take in the moment.
Foley Family Wines is pleased to bring you another season of The Foley Food and Wine Society Holiday Gift Shop and we can't wait to share the holidays with you with #HolidaysInSonoma. Show us how you holiday on Instagram and tag us with #FeelingFestive!