Have you heard the word "terroir" floating in the wine space, but struggle to fully understand what it means? Let this serve as your crash course. Before long, you'll have a holistic understanding of terroir and its profound impact on our PreVail wines!
What is terroir?
Simply put, terroir is a term used to describe all of the environmental factors that affect a crop, and it is most commonly applied to grapes. These environmental factors consist of various elements from the obvious – temperature, rainfall, and sunshine, to the less obvious – elevation, soil type, and topography. The term also captures "aspect" (the cardinal direction that a crop faces), fog presence, nearby bodies of water, and more. In short, terroir represents the
irreplicable part of winemaking, and is simultaneously a grower's best friend and worst enemy.
Terroir in Alexander Valley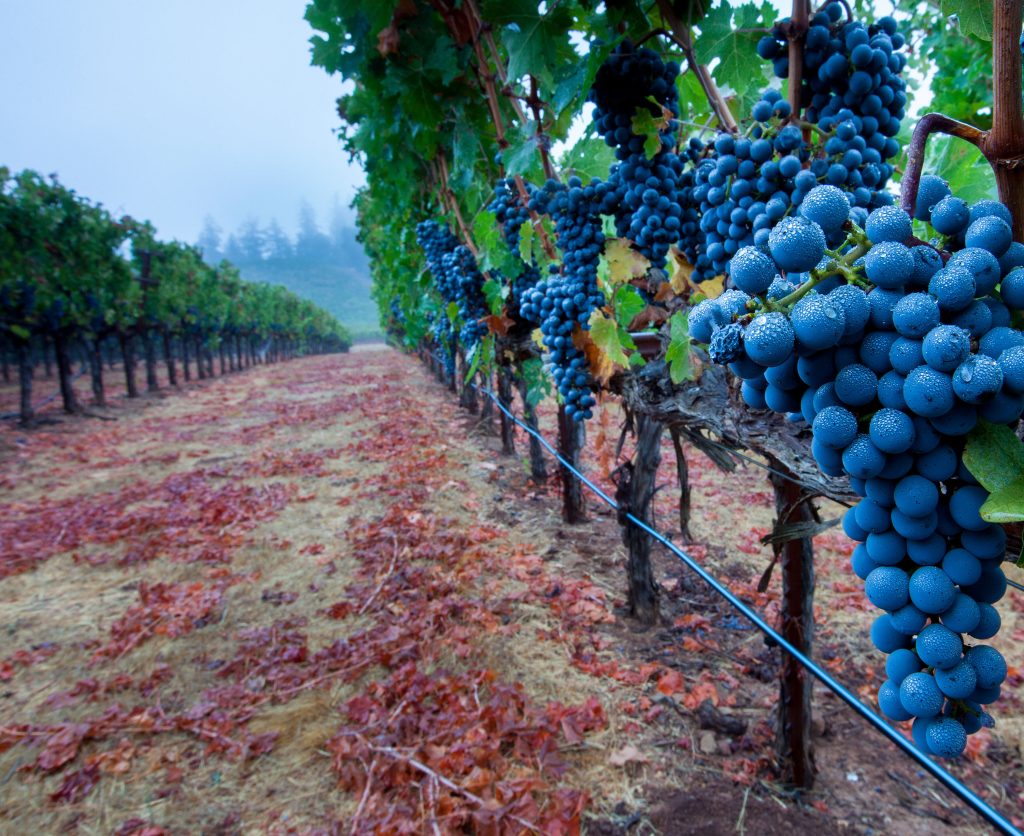 Our PreVail wines Back Forty, Lookout Tree, and West Face are fully experiential, one-of-a-kind bottles that would not be possible without the powerful impact of terroir. We reserve this PreVail label for the best of the best that our vineyards have to offer, requiring persistent time and
dedication to our land. From this, we create wines with tenacity just as vigorous as our efforts; we create Wines that PreVail™.
100% Cabernet Sauvignon, Back Forty's grapes come exclusively from the Alexander Valley American Viticultural Area (AVA). Lookout Tree's Cabernet Sauvignon and Cabernet Franc grapes hail from its namesake location in Knights Valley AVA: Ferrari-Carano's LookOut Mountain. West Face is a blend of Cabernet Sauvignon and Syrah produced with grapes from AVAs shared with its Lookout Tree cousin. Alexander Valley AVA is where we will break down the most influential elements of Ferrari-Carano terroir.
Temperature:
Temperature has a profound effect on our grapes: ensuring not only that they grow and ripen, but that they ripen at the right time, with enough sweetness and plenty of acidity. You can thank the Ferrari-Carano vineyard management team for hand-picking the grapes for PreVail Back Forty, PreVail Lookout Tree, and PreVail West Face at the perfect moment. In our vineyards, Mediterranean-like daytime temperatures ensure full maturity is reached, but just when daytime temperatures peak, the summer sun begins to fall, bringing in strikingly cool nighttime temperatures to preserve the freshness of the grapes. This massive temperature range throughout the day, known as diurnal temperature range (DTR), is caused by another critical element of terroir, bodies of water.
Bodies of water:
The Alexander Valley AVA runs along the length of the Russian River Valley, which serves a distinct role in the maturation of the grapes for our PreVail wines. Cool air from the Pacific Ocean is brought in via the Petaluma Wind Gap moving over the river. When night falls, fog from the river sweeps into our vineyards, engulfing the grapes in a cool bubble. In turn, this cool air ensures that our wines are a wonderful balance of fully ripened fruit and acidity in your glass. From here, our winemaking and vineyard management teams decide precisely the right moment to pick – under the cloak of night -to pluck our PreVail grapes from their vines while still wrapped in this cooling blanket.
Soil Type:
Cabernet Sauvignon is the most planted grape in the world. Its vines can produce fruit in a wide array of regions, but here's the catch: just because it can grow in a million places doesn't mean it grows well in each of these places. Soil type is a key player in ensuring full, lush, fruit flavor without claiming an overly-bold style. With clay/sand soils rich in magnesium and calcium, the soil in our vineyards mirror those of Bordeaux.
Elevation:
Rising high above the valley, our vines are planted between 1,100 and 1,400 feet above sea level. At this elevation, our grapes produce thicker skins, contributing silky tannins and color to our PreVail wines. Thicker skins can sometimes mean a wine that is too grippy in your mouth, but Rebecka Deike, winemaker for our red wines, orchestrates the grapes perfectly into wines that are never sharp and always smooth. "I always look to make wines with a sense of place," Rebecka says. "The PreVail wines demonstrate this with such beautiful grace and complexity. They are each so supple and elegant." These defining features of our West Face and Lookout Tree blends along with Back Forty make them supremely ageable and still soft and approachable, ready for drinking today.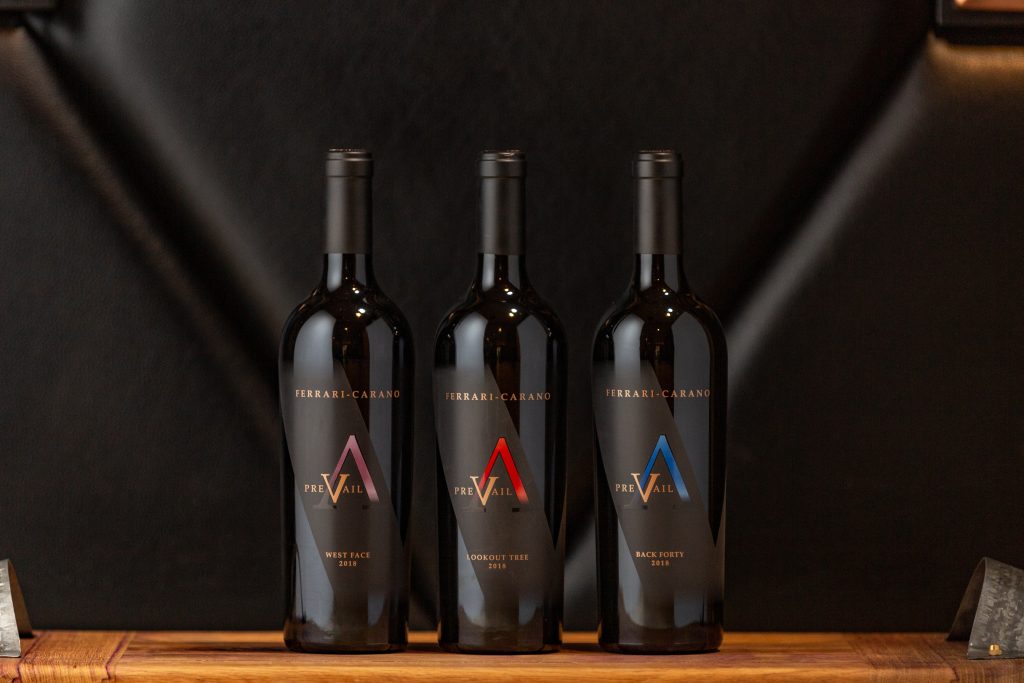 Why it all matters to Ferrari-Carano
Our dedication at Ferrari-Carano not only to winemaking but also to the cultivation and care of our land is truly evident in the refined elegance of our PreVail wines. We've been caring for these vines for a long time: the grapevines for our Back Forty were planted in 1999 on 40 acres on the back side of our RockRise Mountain Ranch, the grapevines producing fruit for our West Face blend were planted in 1989, and the vines for our Lookout Tree blend are as old as 26 years. Take a sip of our Back Forty and experience the sensation of currants, toffee, nutmeg, and ripe plum dancing across your tongue, or switch it up with our PreVail West Face Blend and notice intense blackberry fruit, cassis, milk chocolate notes. In yet another choice, delicate notes of raspberry in Lookout Tree point to its Cabernet Franc parentage. No matter your selection (try them side by side for a revelation!), know that the PreVail wines are unlike any other, owed in large part to Ferrari-Carano's relentless respect for our terroir.