For Holiday Meal Prep
2018 Ferrari-Carano Sonoma County Merlot
Whether you are a veteran host or a first-timer, the night before your big dinner is sure to be a bit hectic. While you're preparing the roasted potatoes or blind-baking the crust for a pie (and sampling along the way, of course – one host-exclusive perk), splash the 2018 Ferrari-Carano Sonoma County Merlot into your glass. This unfussy Merlot's flavor profile of black huckleberries and dried currants is sumptuous and enjoyable by itself but won't overwhelm your
palate as you perform last-minute taste tests.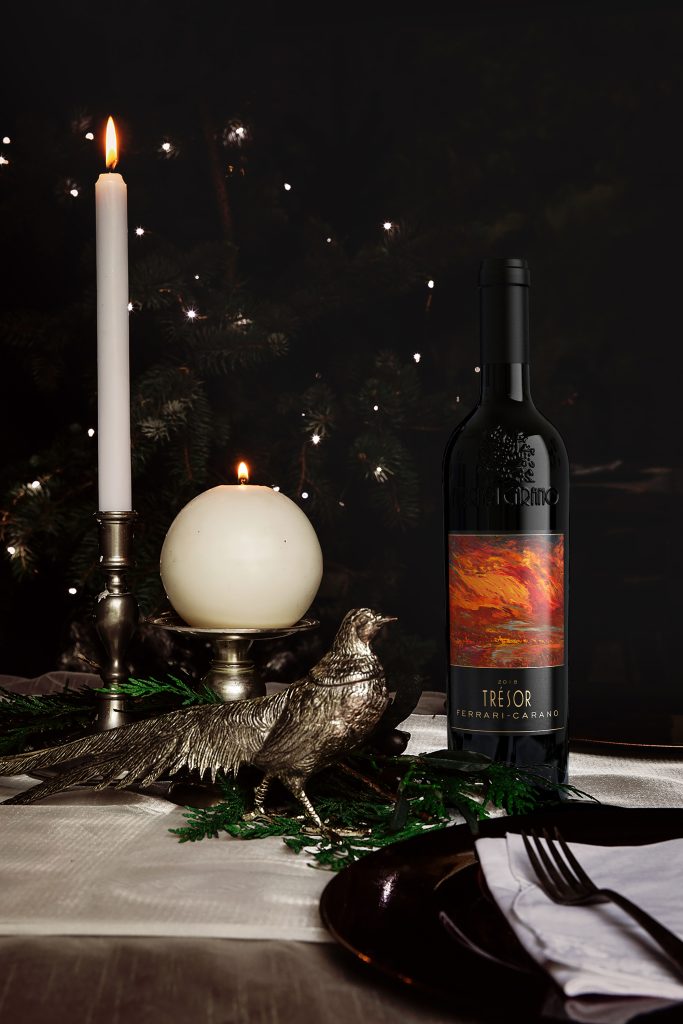 The Feast
2018 Ferrari-Carano Trésor
There's a reason our Trésor has long been a star of holiday tables. Here at Ferrari-Carano, we serve our 2018 Trésor with first-course appetizers like baked brie with plum jam and crostini or warm mushroom and gruyere dip, both comforting options. But serving with the first course isn't the only way to go. Alongside juicy and tender prime rib, this cabernet sauvignon-based, Bordeaux-style blend is an exceptional and energetic pour that we love. Supple tannins work to break down proteins on your tongue, resulting in a melt-in-your-mouth experience that is a true match made in heaven.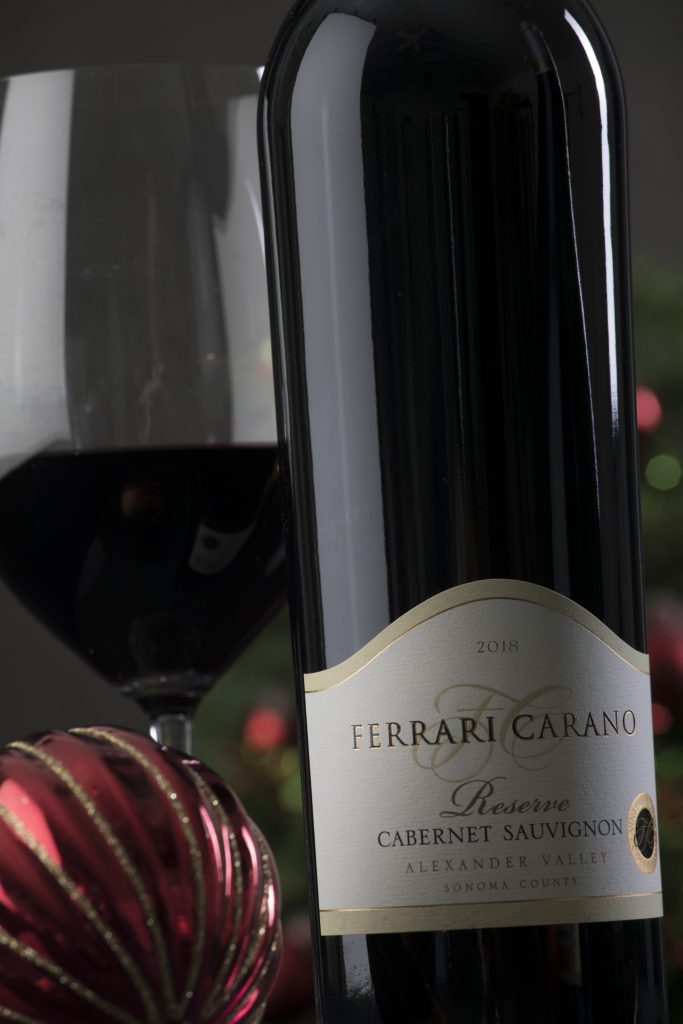 Neighbor's Holiday Party
2018 Ferrari-Carano
Alexander Valley Reserve Cabernet Sauvignon In the season of giving, taking along a bottle of wine to the holiday gathering as a thoughtful thank you gift for your host is always a kind and polite gesture. Whether you know your host well or you're gathering with a new neighbor, we recommend bringing a bottle of the 2018 Reserve Cabernet Sauvignon. Some hosts may want to open the bottle on-the-spot for enjoyment during the party and others may wish to reserve it for a personal dinner, and our Cabernet Sauvignon is ready to pour alongside a wide variety of dishes. The Reserve is a well-loved classic from an excellent vintage, and this particular label is a truly special choice for a gift.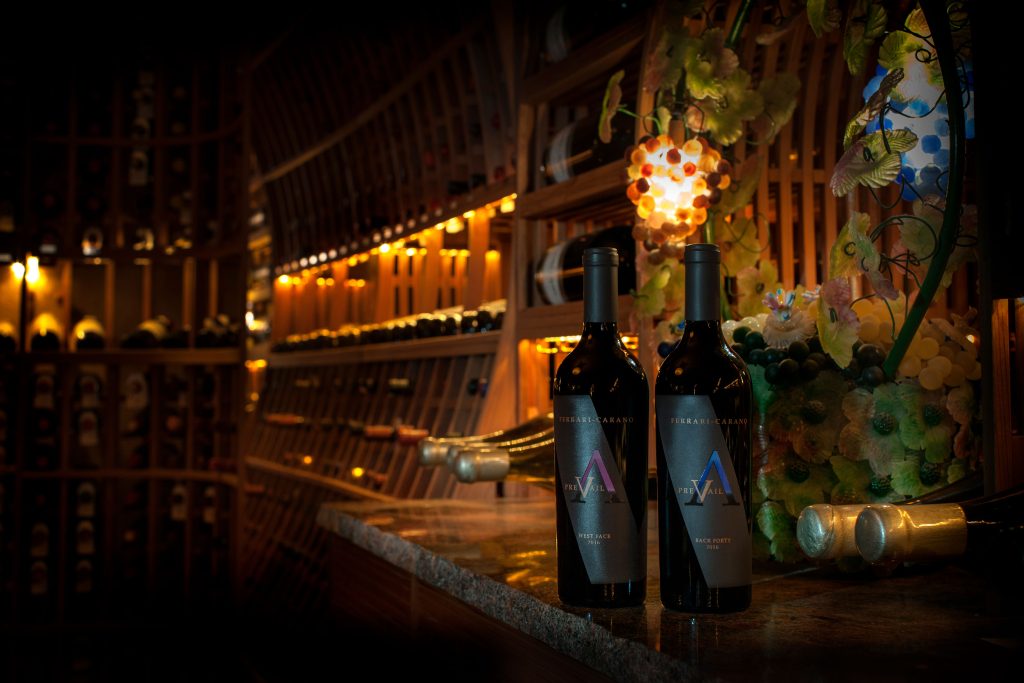 New Year's Dinner
2015 PreVail West Face Blend
This is it. You've made it to the end of the year and are looking forward to celebrating. Place your holiday-favorites on the table and uncork our 2015 PreVail West Face Blend in true revelry. A full-bodied wine presenting lush aromas and flavors of blueberry, maple, caramel, bacon, boysenberry, leather, and a hint of black pepper, try serving crispy prosciutto-wrapped dates or glazed short rib skewers with Bufarolo, a beer-washed, aged cheese made with milk
from the water-buffalo, as accompaniments to this wine. Your guests are dressed for a special occasion, and our PreVail West Face Blend put on the most well-appointed and glamorous of tuxedos: hand harvesting for extra attention, malolactic fermentation in new and old French oak barrels for a smooth, round mouthfeel, and 21 months of aging in our wine caves. All this before being bottled into its sleek, slender bottle in August of 2017.
Our guide to what to drink and serve this holiday season takes some of the guesswork out of entertaining. Want to know our top tip for selecting Ferrari-Carano wines for the holidays? Keep an open mind, trust your palate, and go for it! Remember: the holidays are meant to cultivate love and happiness, and so is Ferrari-Carrano wine.